See on Scoop.it – SMO social media optimisation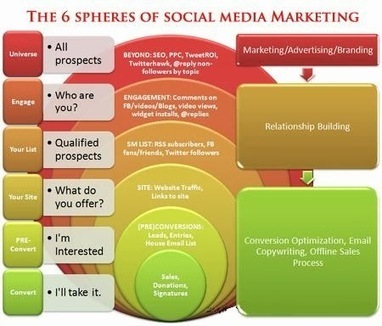 Mohammed ALAMI's insight:
It is paramount that your digital footprint, in each platform remain consistent and representative of your goals and mission. Even your content must clearly define and support your company and brand. Everything in life has plan, an outline with action steps.
Choose your social channel (s) and have a solid strategy, a blueprint of your goals and desired outcomes.Participate on a regular basis. Frequency is keyMaintain a positive imageEnsure that your platforms are up to date and mirror your biosNurture your relationshipsOrganically grow your audienceCreate supporting contentShare content of othersLimit self-promotional postsUnderstand that your efforts are an INVESTMENTBuild synergistically from the ground up
You can't expect to construct a fortress by tossing a girders on the ground. Build your foundation first.
See on www.business2community.com